💥Spotify Premium 1/3/6/12 months 💫 Guarantee 💯
Share a link to this page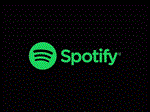 Description 💥Spotify Premium 1/3/6/12 months 💫 Guarantee 💯
Uploaded: 01.08.2022 23:13:53
Content: text 16 bytes
✅How does it work?

✅You give me a username and password from the account, I go in and make a purchase.
✅It takes 5 minutes.

✅I make an individual Spotify Premium subscription to your old account for a period of 12 months. Any country works without VPN. Warranty 12 months.

✅You can even subscribe to a Russian account, so you can use the Spotify service as before.

✅Registration is made by prepayment of a premium for 12 months from a bank card.

✅After paying for this product, you get a unique code that you need to tell the seller in the chat with the purchase.
Additional information
Subscription country: Turkey.
Works worldwide, all performers are available.
VPN is not required to use the application on PC and phone.
Feedbacks of GaijinGG
(0)