LEGO Star Wars III 3 The Clone Wars - Steam RU-CIS-UA
Sold 220
Refunds 0
Good feedbacks 28
Bad feedbacks 0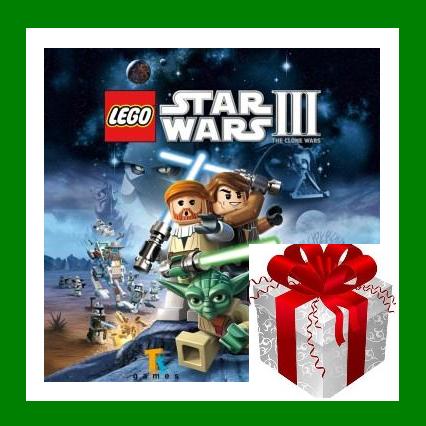 LEGO Star Wars III 3 The Clone Wars - Steam Key RU-CIS-UA

Warning: game can be activated only in one of the following countries: Russian Federation, Armenia, Azerbaijan, Belarus, Georgia, Kyrgyzstan, Kazakhstan, Republic of Moldova, Tajikistan, Turkmenistan, Ukraine and Uzbekistan.

Our guarantees:
- 20 years on buydigi.ru! Quality checked by time!
- More than 220 thousand sales!
- Over 25 thousand positive reviews!
- Business level Webmoney - 650!
- All goods have a lifetime warranty!


LEGO Star Wars III 3 The Clone Wars - Steam Key RU-CIS-UA

Feedbacks about LEGO Star Wars III 3 The Clone Wars - Steam RU-CIS-UA
28
Мгновенная доставка, ключ рабочий, всё отлично!

Ключ пришел быстро , спасибо :)

Продавец очень хороший, ключ сразу пришел. Спасибо за игру!

Очень хороший товар рекомендую всем фанатам звёздных войн не пожалеете

Всё отлично! Товар пришёл моментально

Отличный товар, покупаю второй раз, не бывает никогда проблем с товаром, а если и бывает я уверен, что будет замена ! Рекомендую этого продавца!

Очень рад покупкой, обращайтесь к этому продавцу ! Лучшие цены!

Все отлично, оплатил сразу получил кол

классная игра Хочу подарок

Ключ рабочий, игра топ для фанатов Star Wars. Хочу подарок!

Всё отлично

Все гуд)спасибо. Хочу подарок.

Все хорошо, хочу подарок

Получил сразу же после оплаты, всем доволен.

всё ок! хочу подарок