EAPTEKA keyword database | database of key phrases
SEO оптимизатор
information about the seller and his items
Share a link to this page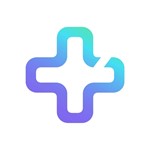 Description EAPTEKA keyword database | database of key phrases


The best for you.

The database is regularly updated once a month.

Top Google.

In fact, these are two separate databases, one contains the frequency of Google's key queries, the second contains the exact frequency of "!" Yandex wordstat.

There are 2,039 key queries in the database for which eapteka.ru is ranked

Contains data such as:

-Current keyword position in Google

-Found URL

-Number of queries (Keyword Planner Google Russia) Yandex wordstat Russia

-Level of competition

-Cost per click in Google Ads contextual advertising

An example of what you will get:

https://docs.google.com/spreadsheets/d/1WZrracU1yvRQY4mJSkwpVO2uQKMC-pLk3zJgNyuaBGQ/edit#gid=1671410142

The database will be useful, because it will tell you exactly which keywords are in demand on the site eapteka.ru

Further, you can, for example, expand the semantics of a particular popular keyword to collect the vast majority of niche keywords.


Feedbacks of SEO оптимизатор
(0)